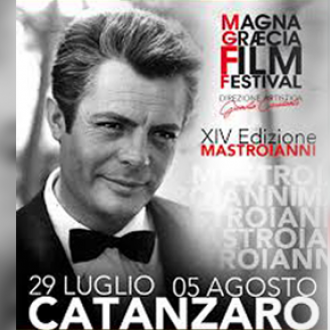 Amaro Silano and Nerò Bosco protagonists of the aperitif of the most important cinematographic event conceived and directed by Gianvito Casadonte, at its XIV edition.
In the days of the Festival (29 July - 5 August), a very special presence will be that of Tim Roth, a very famous actor who has played successful films, come "Rob Roy" by Michael Caton-Jones, "The legend of the ocean pianist "by Giuseppe Tornatore," The Million Dollar Hotel "by Wim Wenders," The Hateful Eight "by Q. Tarantino.
Some of the expected guests: Edoardo Leo, Lino Guanciale, Roberta Mattei, Marco Bonini, Greta Scarano, Andrea De Sica, Ernesto Mahieux, Herbert Ballerina, Francesco Paolantoni, Massimo Poggio, Paolo Ruffini. The dates of the Masterclasses, which will be held in the cloister of the Monumental Complex of San Giovanni, are: Riccardo Scamarcio on July 30th, Tim Roth on July 31st, Bianca Nappi on August 1st and Michele Placido on August 5th. Important and significant partnerships have been with many local realities, such as Slow Food, Legambiente, Confartigianato and Fipe (Italian Federation of Public Exhibitors).